Industrial Services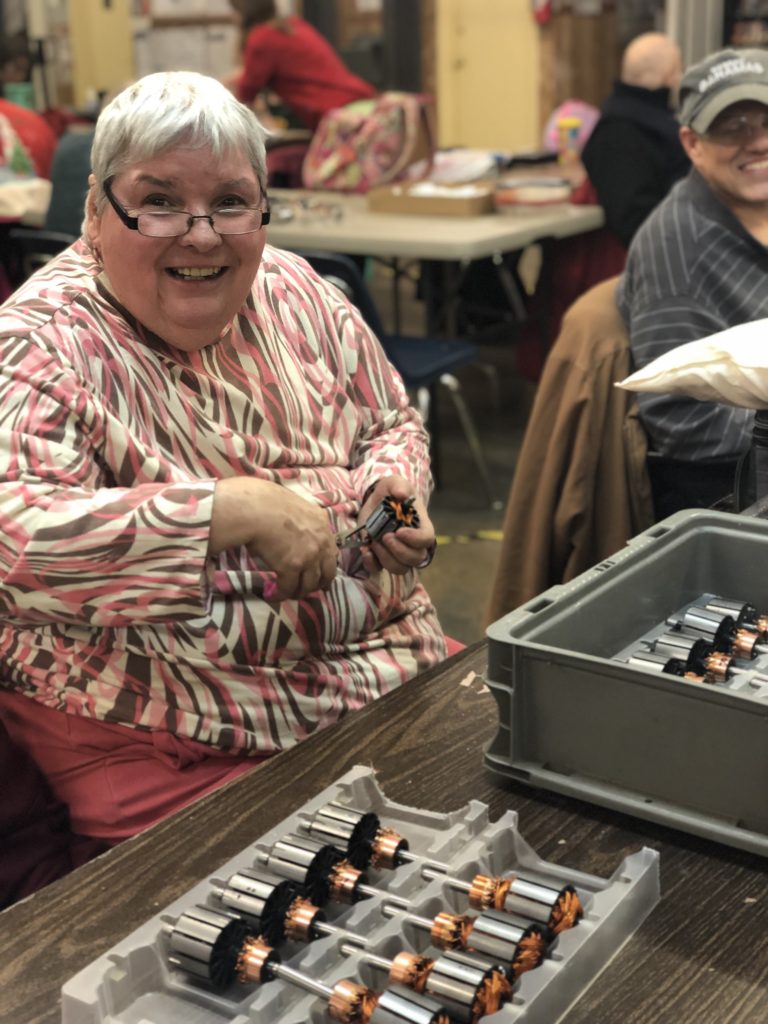 Vocational training and employment opportunities (Contract Services for local businesses)
Small parts assembly
Sorting
Folding
Labeling
Gluing
Heat sealing
Shrink wrapping
Janitorial duties
Please contact The Workshop of Davidson for more information on our contract services. If you are looking for affordable alternatives for work within your organization, consider the dedicated workforce at the Workshop. With a secure 5,000 square foot warehouse and expansive work area, a box truck for product transportation and quick turnaround times for contract jobs, the Workshop could be a viable option for your organization.
Not only will you receive quality results but your company or organization will gain the satisfaction of knowing you are providing work and vocational training for the consumers of the Workshop. Some of the current organizations that provide contract work for the Workshop are:
BrassCraft Manufacturers, Chair City Supply, Allied Foam, Allred Metal Stamping, ASMO, Davidson Sash & Door, Gexpro Services, Global USA, Halyard Health, Piedmont Packaging, PPG, Thomasville Furniture, and Nordfab.
Additional Employment services for Workshop consumers includes:
Pre-employment screening, training and preparation
Adult Developmental Vocational Program (ADVP)
B3 Supported Employment
Job site development
Intensive on the job training
Long-term follow up
Counseling and support
Assistance in obtaining and training in competitive employment opportunities:
Food, service and janitorial industries
Industry and production
Health care
School systems